Molly from Orangette numbers this among her "simple and unsexy" winter staples, which makes me laugh. I guess chickpeas can't be sexy, but this warm salad is divine and satisfying in a way that's hard to describe -- you just have to make it! It's my absolutely favorite salad in the world, sexy or not.

Molly recommends eating it with crusty bread or braised winter vegetables, which sounds fantastic. Mike and I ate it with meaty stuffed mushrooms and it was a lovely light contrast.

P.S. I'm holding a little Weeknight Dinner Challenge. It's not a contest, just a way to encourage people to try a new recipe some night this week and share it with the WBB community. If you're interested, details are on the blog.


Warm Chickpea Salad with Shallots & Red Wine Vinaigrette
---

Recipe by: Adapted from Orangette, who adapted it from The Splendid Table Weeknight Kitchen, which in turn excerpted from Fresh Food Fast: Delicious, Seasonal Vegetarian Meals in Under an Hour
Yield: 4 servings

Ingredients:
1 large shallot, thinly sliced
3 tablespoon red wine vinegar
1 garlic clove, minced
1/4 teaspoon kosher salt, plus more to taste
2 (15-ounce) cans chickpeas, drained
1 large carrot, coarsely grated
1/2 cup flat-leaf (Italian) parsley leaves, chopped
1/3 cup extra-virgin olive oil
Freshly ground black pepper

Directions:
Combine shallot, vinegar, minced garlic, and salt in a large bowl and set it aside to mellow for around 10 minutes while you complete the rest of the recipe. Boil water in a medium saucepan over high heat and add chickpeas. Boil them for 2 minutes and drain. Add the carrot, parsley, olive oil, and chickpeas to the shallot mixture and toss well. Taste and season as needed. Serve immediately.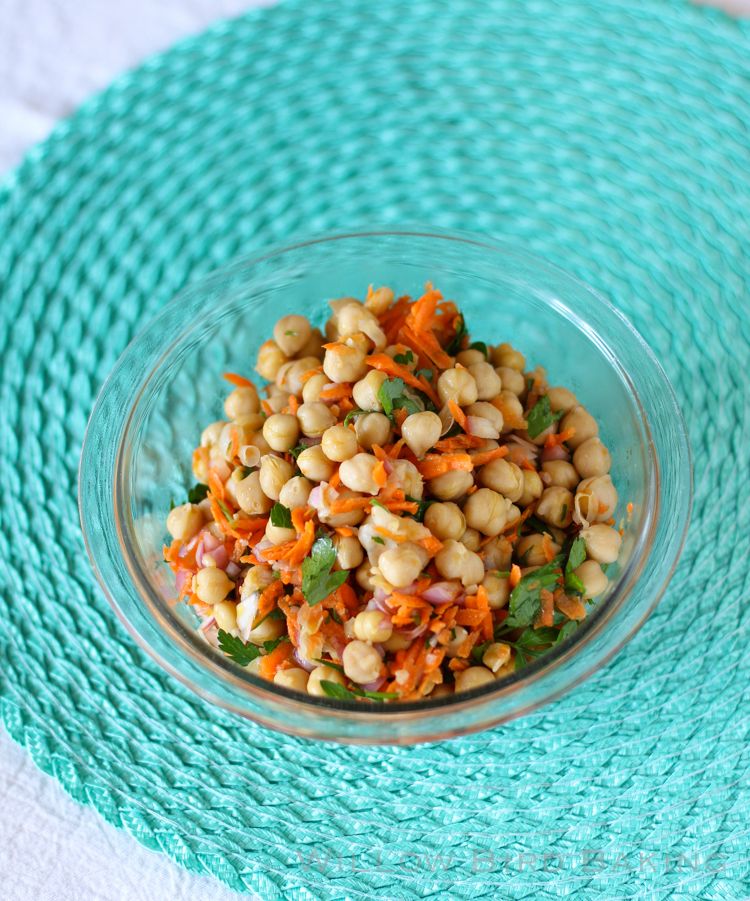 To read about the Weeknight Dinner Challenge and see more photos, please head over to Willow Bird Baking!

x-posted to food_porn, picturing_food, cooking, cookingupastorm