I accidentally made you a St. Patrick's Day dessert. See my post for more (ridiculous) details, but in the meantime, here's the recipe.

Who knew 4 ingredients could taste so good? Icebox cakes pack a ton of bang for their buck -- they are surprisingly delicious and require barely any effort at all. Enjoy!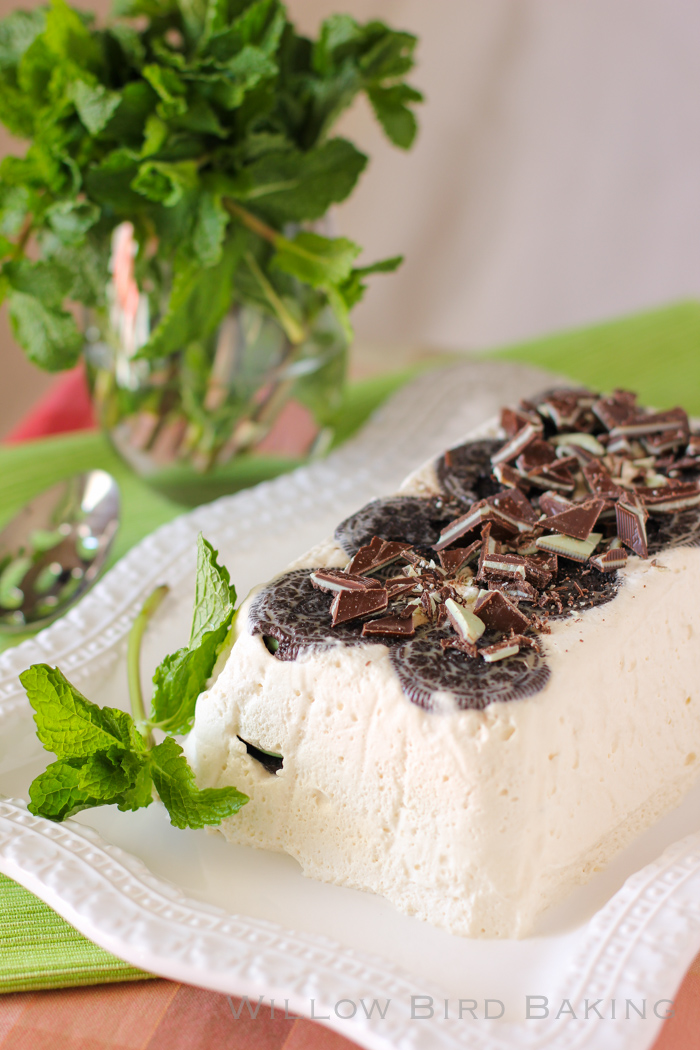 Bailey's Mint Oreo Icebox Cake
---

Recipe by: Willow Bird Baking
Yield: 4-6 servings

Ingredients:
2 cups heavy whipping cream
1/4 cup powdered sugar
1/4 cup Bailey's Irish Cream (I used Hazelnut flavor)
1 package mint Oreos
chopped Andes mints (optional topping)

Directions:
Whip the cream, powdered sugar, and Bailey's Irish Cream together in a chilled bowl to stiff peaks. In a loaf pan lined with parchment paper, layer mint Oreos and Bailey's whipped cream, starting with Oreos and ending with cream. Cover and refrigerate overnight. When ready to serve, invert onto a platter and top with chopped Andes Mints if desired.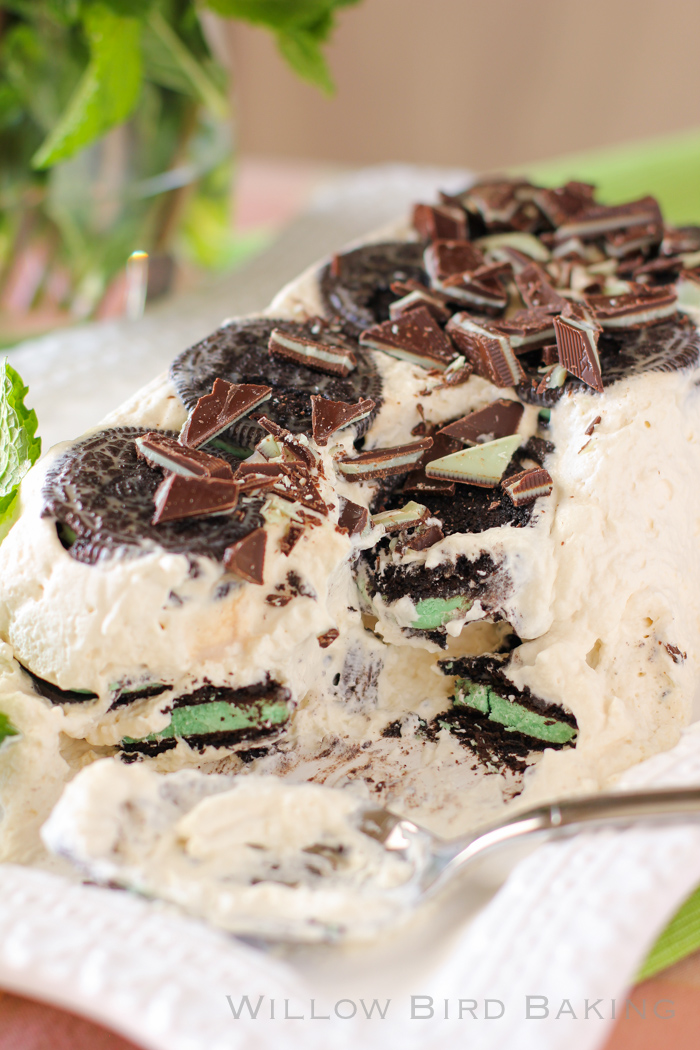 To really understand me as a person (through a discussion of Oreos), see what Oreos have to do with Scrooge McDuck, and see more photos, please head over to Willow Bird Baking!

x-posted to food_porn, picturing_food, cooking, cookingupastorm