I'm a pimiento cheese addict -- I love it slathered on two slices of white bread, baked into something amazing, or just eaten as a fantastic dip. This is the best pimiento cheese I've ever had -- much better than any I can find in the grocery store for sure!

This recipe (based on one I tried at NOFO @ The Pig, a restaurant) adds a few hot peppers for heat and then broils the pimiento cheese to create a warm, bubbly, comforting dip.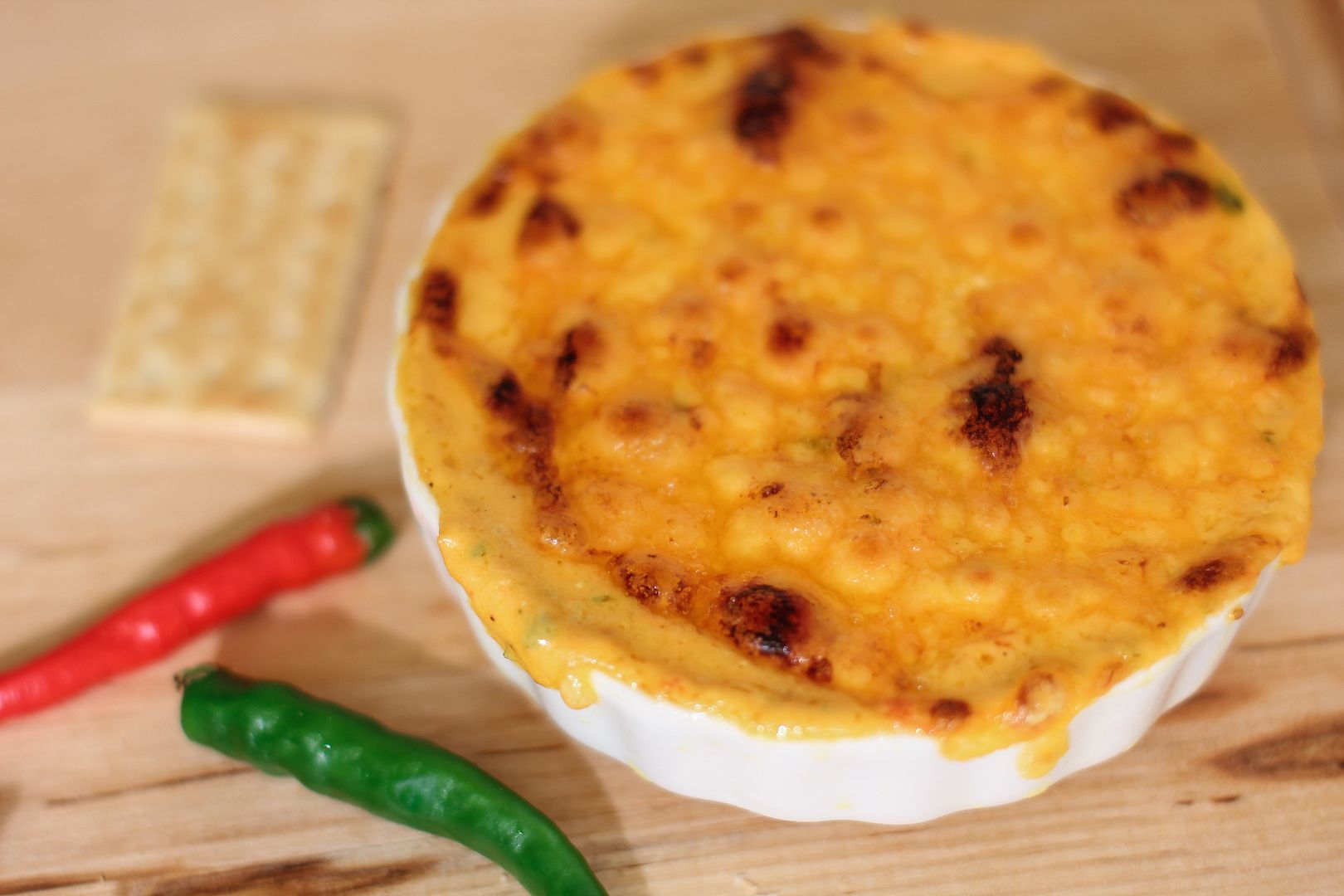 My Favorite Southern Pimiento Cheese
---

Recipe by: Adapted from Paula Deen, and inspired by NOFO @ The Pig's broiled pimiento cheese dip
Yield: about 2 cups of dip

Ingredients:
3 ounces cream cheese, room temperature
2 cups grated sharp cheddar*, plus extra to mix in and for topping at the end
1/2 cup Hellmann's mayonnaise**
2 teaspoons minced hot peppers (jalapeños or your favorite), or to taste
1/4 teaspoon McCormick's roasted garlic salt*** (or regular if you can't find it)
pinch of ground pepper
2 to 3 tablespoons pimientos, smashed

*I usually use two different cheddars. Food Lion Extra Sharp Cheddar is my favorite cheese ever (and no, they did not sponsor this post) and I usually mix it with another brand of cheddar I enjoy.
**Hellmann's is the only mayonnaise I ever, ever use, and no, they also did not sponsor this post.
***McCormick also did not sponsor this post, but I haven't seen roasted garlic salt from anyone else and I like theirs.

Directions:
In a food processor (you can also do this by hand, but the food processor makes it a bit easier), mix the cream cheese until fluffy. Add cheese, mayonnaise, hot peppers, garlic salt, pepper, and smashed pimientos and mix until combined. If serving as a cold dip, spoon the mixture out into a serving bowl, mixing in the unused freshly grated cheese for texture.

If serving as a broiled dip, preheat the broiler. Spoon the mixture equally into shallow ramekins and top with unused freshly grated cheese. Place the ramekins on a baking sheet and broil until the cheese is browned and bubbly, rotating the pan several times. Allow to cool slightly before serving with crackers, strips of bacon, charred toast, and/or crudites.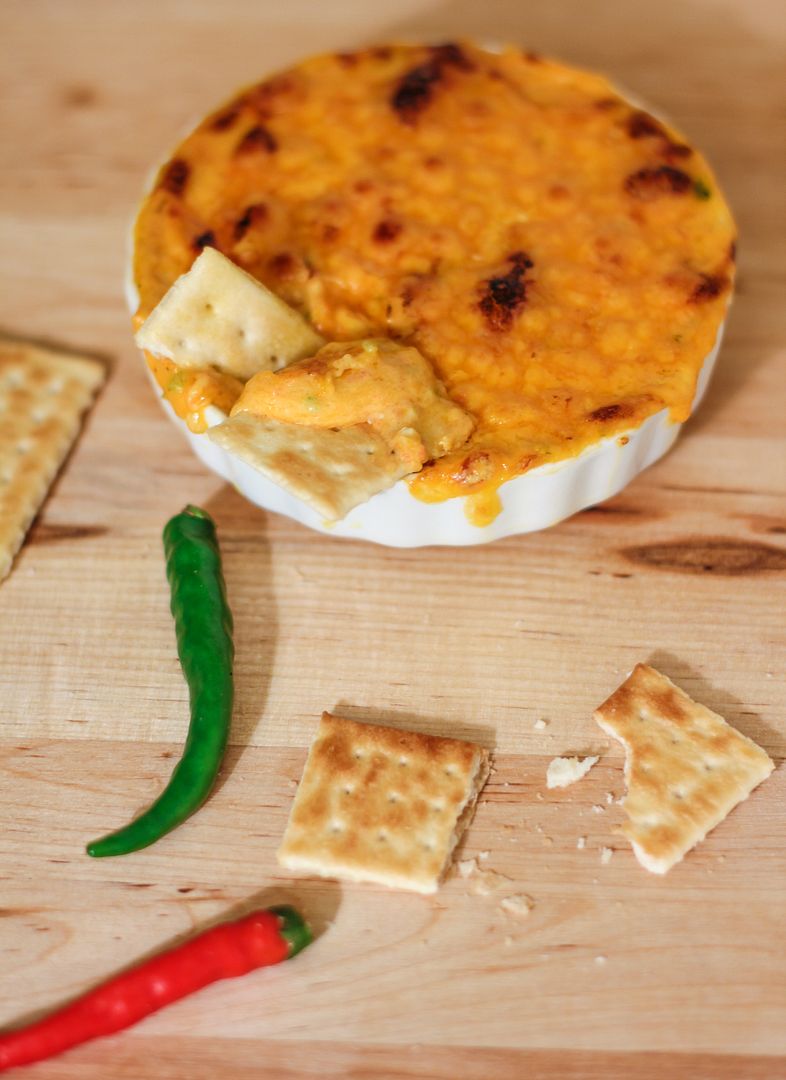 To read about what Waffle House has to do with this dip, hear my thoughts on empathy and inclusivity, and see more of this pimiento cheese, please head over to Willow Bird Baking!

x-posted to food_porn, picturing_food, bakebakebake, cooking